Temperatures fluctuating? It might be time to replace your commercial insulation!
It's no secret – summers in the Houston, Texas area can get hot. When managing a business, creating a comfortable and air-conditioned atmosphere is a must. One of the ways large buildings manage this temperature regulation is through their insulation. Unfortunately, all insulation has a lifespan that eventually runs out, meaning that it might be time for a commercial insulation replacement.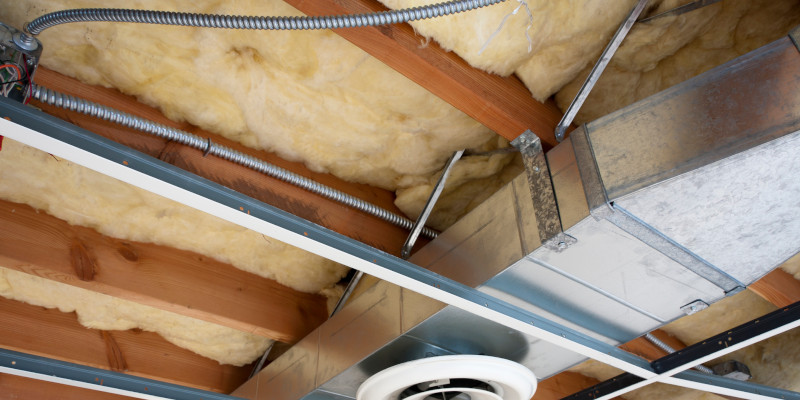 We here at Lone Star Spray Foam Services LLC want to help you be prepared when that time comes, so you can keep your building a safe haven from the heat and humidity. Here are three simple ways to know if you're in need of commercial insulation replacement:
Age of your building: If your building was constructed over 20 years ago, it's probably time to look into insulation replacement. If the building is more than 40 years old, we recommend an inspection even more, just to make sure there isn't still asbestos in your attic or walls. Either way, the older the building, the more likely it is that you would need your insulation enhanced or replaced.
History of leaks: One large leak or many small ones over time indicate that the insulation in your building has weakened. A large leak could compromise the integrity of your insulation, allowing mold, mildew, or other pests to thrive within your building's structure.
Fluctuating temperatures: The most common sign of insulation problems is if it simply isn't doing its job. If you aren't able to maintain a consistent temperature in rooms of your building, or if you notice your energy bill being higher than it should be, it probably means you need to add more insulation or the insulation is in need of a replacement. Don't waste money on bills that can be solved with insulation!
There are, of course, more signs that you could need commercial insulation replacement, but other than insulation that has been damaged by water or fire and obviously needs replacement, these are the most common that we see. If you are worried about any of these issues, give us a call and we'll be happy to help you know if insulation replacement is right for you!