Thanks for visiting our website! We're promoting specials on some of our insulation services on this page. Please check back later if you can't find something you like.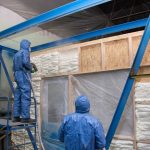 We're the One to Hire!
If you want to enhance your home's efficiency and comfort, spray foam insulation is the way to go. Contact us to learn more!
Read More
We Can Provide a Free Energy Assessment!
Do you want to improve your home's energy efficiency with new insulation? Contact us to schedule your free home energy assessment!
Read More