Here are some benefits of spray foam insulation in your home!
People in the Houston, Texas area rely on insulation to keep their family home comfortable. Throughout the changing seasons, it is critical to have trustworthy insulation that can lock the air coming out of their HVAC system inside. That's why we at Lone Star Spray Foam Services LLC want to make sure you know your best options when it comes to temperature regulation.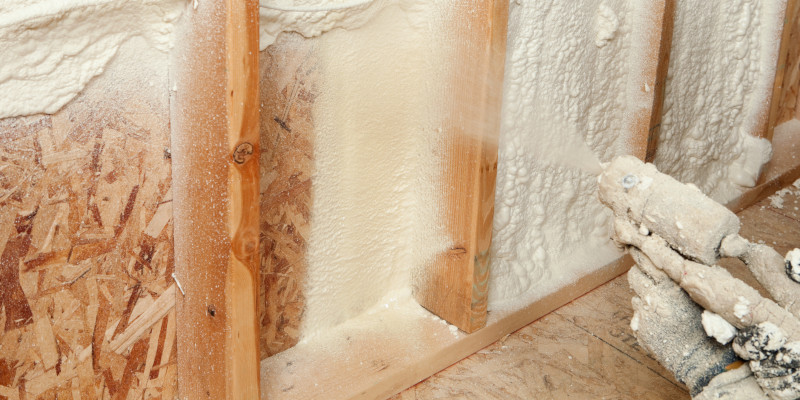 We provide the best spray foam installation services in the area, and we want you to understand what spray foam insulation can provide that other materials won't. Here are three benefits that come to you when you choose spray foam installation in your home:
Better Temperature Regulation: The most well-known benefit of insulation is that you can trust your thermostat to do its job. A well-insulated home will be able to avoid overtaxing their air conditioner, since the cool air will be trapped by the barriers within the walls. Spray foam in particular manages to fill more space than other insulation options, due to the expanding nature of the product.
Safety from Nature: Rain can sometimes seep into the walls and ceiling of your home, leading to mold or mildew growing or, in the worst case scenarios, leaks that damage your home. Spray foam is the only form of insulation that manages to absorb moisture and prevent it from harming your home's internal structure. In addition, the spray foam will fill the gaps in your walls and roof, preventing birds, bugs, or other pests from making their own homes in them.
Longer Lifespan: All insulation eventually needs to be replaced, but spray foam tends to last longer than other forms of insulation. This is especially valuable for new homeowners, as they can trust their insulation to keep their home comfortable for many years to come.
If you are in need of insulation services, give us a call today! Our experts would be happy to provide the spray foam installation that your home needs, and we know you'll see the value in choosing our insulation services. Protect your home and keep it comfortable with our spray foam insulation!